Easy-to-install, versatile, cost-effective and reliable level indication for bins and hoppers with explosive atmospheres.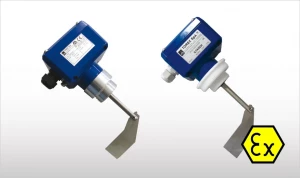 ILT ATEX bin level indicators are the ATEX-compliant variant of the popular ILT bin level indicators used for monitoring the level of materials in granular, powder or sludge form in any type of container, typically silos, hoppers and bins.
ILT ATEX bin level indicators are designed for use in explosive atmospheres in accordance with the specifications of devices of the ATEX Group II category 1D (extendable part) and category 2D (housing, also with IP66 rating) for use in ATEX Zones 20/21.