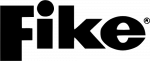 Fike is the experienced, trusted global expert in rupture disc technologies, explosion protection, fire alarm systems and fire suppression solutions for industrial safety. Fike manufactures industrial safety products that protect people and organizations from combustible dust explosions, pressure-related explosions and industrial fire hazards.
Because so much is at stake™ isn't just a tagline at Fike. We believe every employee who touches the company's products is a stakeholder entrusted with holding safe whatever is most at risk for the companies and organizations Fike serves. Our customers expect nothing less.
Founded in 1945 and headquartered in Blue Springs, Missouri, USA, Fike has grown to become a globally recognized supplier doing business with Fortune 500 companies. Our highly skilled workforce designs and builds precision-engineered solutions and provides a personalized customer service experience for businesses around that world that want peace of mind from experiencing consequences of serious financial loss or a devastating disaster.
In addition to its manufacturing facilities in the United States, Belgium, Wales, Canada and India, Fike has sales and service offices throughout North and South America, Europe, Asia and the Middle East.
TECTRA Ltd has been representing Fike Corporation in Greece since 1988.

---