Tens of thousands of filters working worldwide, since first going into production in 1998.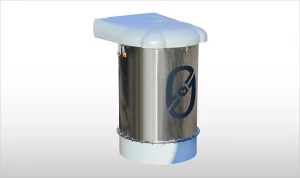 SILOTOP ZERO is a cylindrically shaped dust collector for venting pneumatically filled silos. Its stainless steel body contains vertically mounted POLYPLEAT elements made from ABSOLUTE filter media. The air jet cleaning system is integrated into the hinged weather protection cover.
Dust separated from the airflow by special ABSOLUTE POLYPLEAT filter elements drops back into the silo after an integrated automatic pulse-jet air cleaning system inside the weather protection cover has removed it from the filter elements.