The AD rupture disc is designed for protection and/or vacuum protection of atmospheric vessels. The AD-H model is available for sanitary configurations.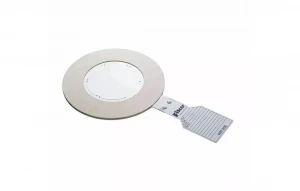 Bursts in either direction at same pressure (1:1 ratio)
Low burst pressures available, 1 psig (70 mbarg) to 15 psig (1034 mbarg)
Partial vacuum rating without vacuum supports
No special rupture disc holders necessary (mounts between companion flanges)
Pre-attached gaskets for easy installation
Available with CSA approved integral burst indicator
Standard materials of construction are 316/316L stainless steel top and bottom sections with a fluoropolymer seal
Other materials are available upon request
How Rupture Discs Work
A rupture disc is a non-closing pressure relief device used to protect industrial applications from overpressure- or vacuum-related events. Learn about how rupture discs work and what sets Fike apart in its rupture disc manufacturing process.